Seriously, where did this weekend go? I feel like it went by too fast. This recap is not the usual as I was so busy I hardly took pictures. So long weekend short, finally all caught up with Arrow and my, oh my, what a shocking mid season finale. I only have to wait one more week for the premiere so I'm glad I waited til now to catch up.
Got crafty and decorated my binder where I keep all my MK stuff with some glitter sheets I already had and finally put it to good use. I don't even know why I didn't think of it before, but I'm really happy with how it turned out.
Sunday I did not leave my house at all. I went to church by walking to my desk and tuning in on the computer. I had no desire to do anything, or talk to anyone. Sometimes you need that down time and it was much needed.
Watched Frankenstein on Netflix with a friend and then watched A Long Way Down by myself on Sunday night. I love Pierce Brosnan and Toni Collette is amazing, love her!
Then headed to bed to plan my week and crashed.
Be sure to link up your Confessions on Wednesday the 14th!! Grab the button.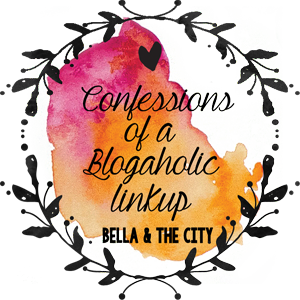 How was your weekend?! Link up!